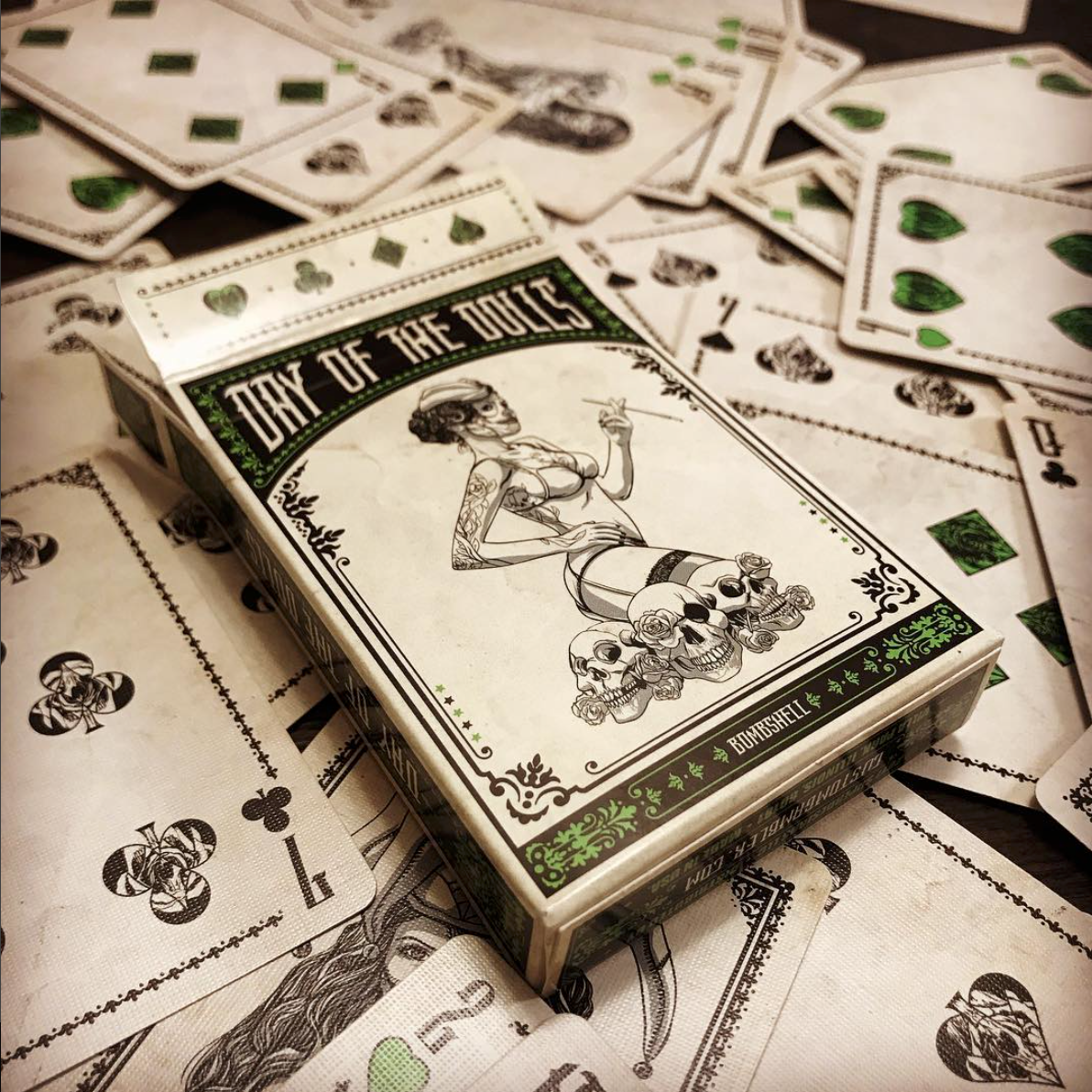 Playing cards, poker chips, and poker room accessories…
Custom Gambler is a small company with large aspirations. With an emphasis on craftsmanship and originality, our goal is to create world-class custom playing cards and poker products.
Our first playing card deck, The Day of the Dolls: Bombshell Edition, was printed in 2017. We currently have four different Day of the Dolls editions with the red Sailor Cherry Edition being the last. Our most recent deck design is Hellcats which is inspired by the original 1946 Blue Angles flight exhibition team and their aircraft the F6F-Hellcat.
About the creator
My name is Stephen Lewis. I am the owner and lead designer for Custom Gambler Playing Cards. Ever since I was a little boy I remember having a fascination with playing cards, poker, and card handling. Watching an experienced poker player handle a deck of cards was always thrilling to me. I grew up constantly playing card games with my family. 5 card draw, gin rummy, hearts, spades… you name it, I played it.
Once I got a little older it was all poker. No Limit Texas Hold'em for me! According to Doyle Brunson " No-limit Hold'em is the Cadillac of poker, the only pure game left". I would stay up late on weekends with friends playing poker tournaments. It was during the poker boom of the early 2000's, and everyone wanted to be the next Johnny Chan. It was a fun time to be a poker player.
As my professional life as an artist progressed I had the pleasure of designing card decks for some of my clients. These decks were mainly focused on company branding. I did not have much creative liberty due to budget restraints, but I became fascinated with the production and printing processes that went into making a deck of cards. I began to collect designer card decks in 2015, and I released my first designer deck in 2017.
I currently reside in New Orleans, Louisiana where I am known simply as "the card guy."
Do you need playing cards for your business?
We specialize in custom designed playing cards and poker chips for your business. Whether you are looking for a promotional giveaway Contact us at [email protected] for a free quote.
Want to collaborate with Custom Gambler?
We are constantly looking for new artists to join our team! If you have want to collaborate with Custom Gambler send us an email today!